Call now to book your stay:
(417) 924-1345
Mansfield Cabins
1431 Hicks Cave Drive, Mansfield, Missouri 65704
Reservations: (417) 924-1345 or booking@mansfieldcabins.com
Relax and unplug at our cozy, air-conditioned vacation cabins in the beautiful Ozarks, just 2 minutes from the Laura Ingalls Wilder house and 15-20 minutes from Baker Creek Seeds and SMORR.
All cabins are completely equipped for your comfortable stay. Each has:

Full size bed, bedding, and queen futon, OR two twin beds and queen futon

Mini kitchen with fridge, sink, microwave, Keurig coffee maker, toaster (no stove/oven)

Private bathroom including shower/tub, towels, and toiletries

Heating and air conditioning

Back decks with beautiful views!
Rates are $100/night for the first person and $10 per additional person, max 4 total guests. The cabins are sized comfortably for 2 people but can sleep 4 with the queen futon pulled out. Call to ask about our pet-friendly cabin! We also have a place to park your trailer if you're off-roading.
All cabins are non-smoking. No Wifi or TV – books and puzzles provided!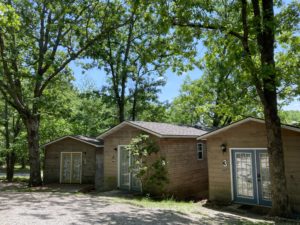 You can truly unwind in our hilltop cabins backed by acres of lush woods. You'll find open meadows in front of the cabins where you can see deer cross in the morning and evening, have a bonfire in our large fire pit, or just enjoy the view from your deck looking out over the sunny hillside.
We are just a 1/2 mile off the main highway and 5 minutes from the Mansfield town square – close enough to be convenient, far enough to feel the peace of the Ozarks surround you.
We are looking forward to your stay!
Reservations: (417) 924-1345 or booking@mansfieldcabins.com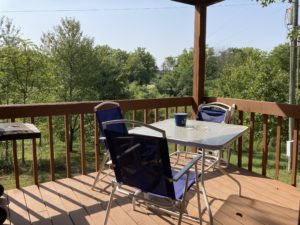 Historic Hicks Cave is actually on our property, and if you would like to visit it during your stay just let us know! This cave was a hideout for Jesse James and his notorious gang. It was also described in the Little House In The Ozarks books as part of Rose Wilder's childhood (the only child of Laura Ingalls Wilder) who grew up across the street.
Call to book: (417) 924-1435
Email: booking@mansfieldcabins.com
The Sunshine Cabin
The Pond Cabin
The Blue Cabin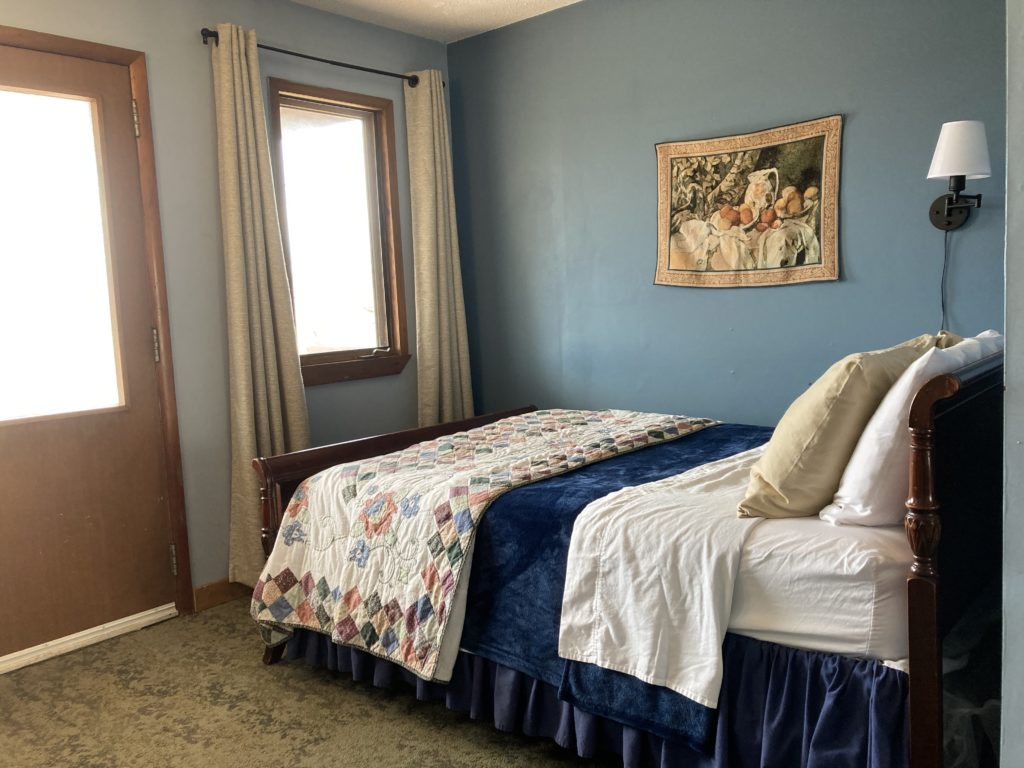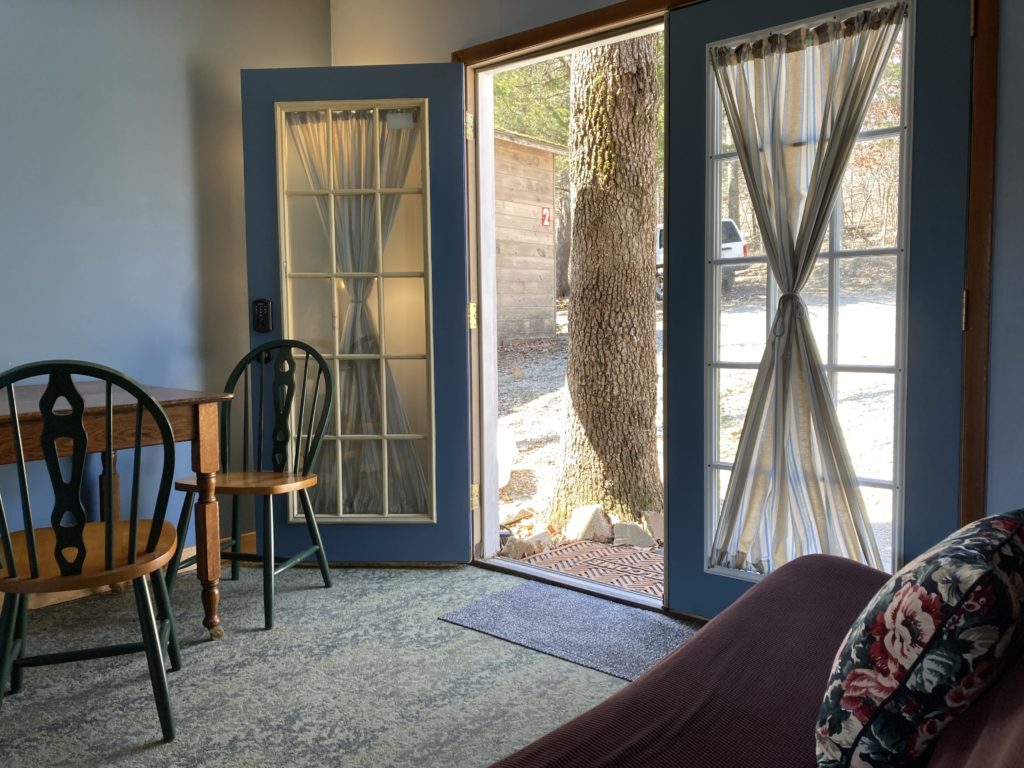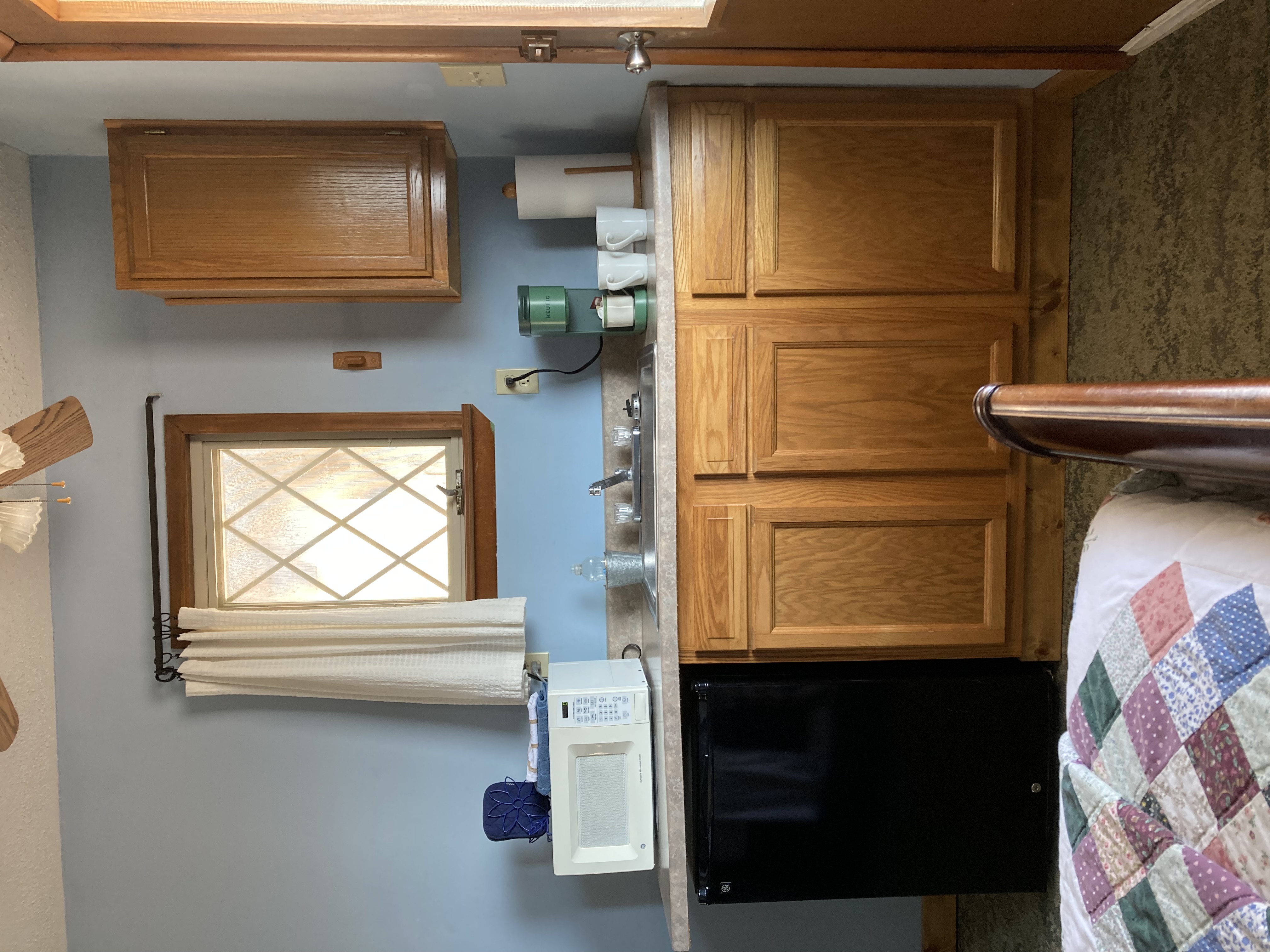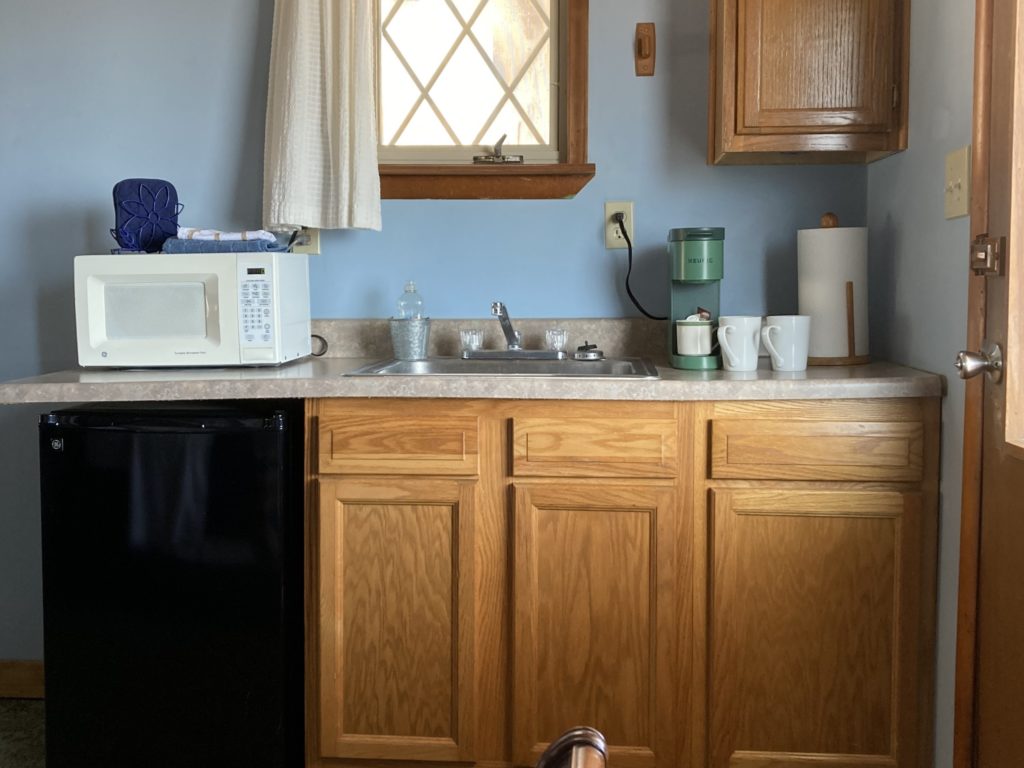 Call today to book your stay: (417) 924-1345
1431 Hicks Cave Drive, Mansfield, MO 65704
Come back soon to see our updated website and cabin renovations. We're working hard to make the Mansfield Woods facilities better than ever!
We're on Facebook and Instagram – find us by clicking the icons below.